Nicola Jane Inspirational Women 2019


Every day at Nicola Jane we are lucky enough to speak to hundreds of incredible and inspirational women.
This year we would like to introduce you to two remarkable ladies - Esther and Nicola.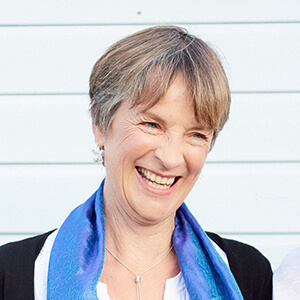 Esther
Esther was diagnosed with breast cancer in 2007, aged 47. Since her diagnosis Esther's motivation has been to promote health and means for an early diagnosis. Over the last 10 years she has raised nearly £30,000 for various charities! I decided to become a Nicola Jane Inspirational Woman as I have come to realise that cancer doesn't necessarily mean the end of life, it's just the end of life as you know it. Doing unusual things like a photoshoot, gives a clear signal that you can still feel good, look good and enjoy yourself after a cancer diagnosis and a mastectomy.

I live a fairly varied life; one of my roles is teaching English as a Foreign Language. When not teaching I spend much of my time creating textile art and pen-and-paint drawings, the proceeds of which I donate to Medical Detection Dogs – enough to have been asked to name a dog!

Nicola
After feeling uncomfortable and struggling with breast feeding, Nicola was diagnosed with breast cancer in 2016, aged 32. Having been diagnosed at a younger age Nicola is passionate about telling her story and helping other women through their breast cancer journey. I am 34 years old and have been married to my husband Phil for 4 years. We have a son called Myles who is now two and a half. If I had to describe myself I would say I am loyal, kind and honest.

My advice to ladies going through a breast cancer diagnosis would be that it's rubbish, it's not fair but it happens. Be strong and be proud of your strength. I respect my body much more now - I exercise, try to eat healthily and organic where possible. I found that keeping fit makes your body stronger and helps so much mentally as well.

Past years:
Inspirational Women 2018
Every single one of our customers are Inspirational Women - you all have an amazing story to tell.
Click the link below to submit yours, for a chance to be featured on the Nicola Jane blog!