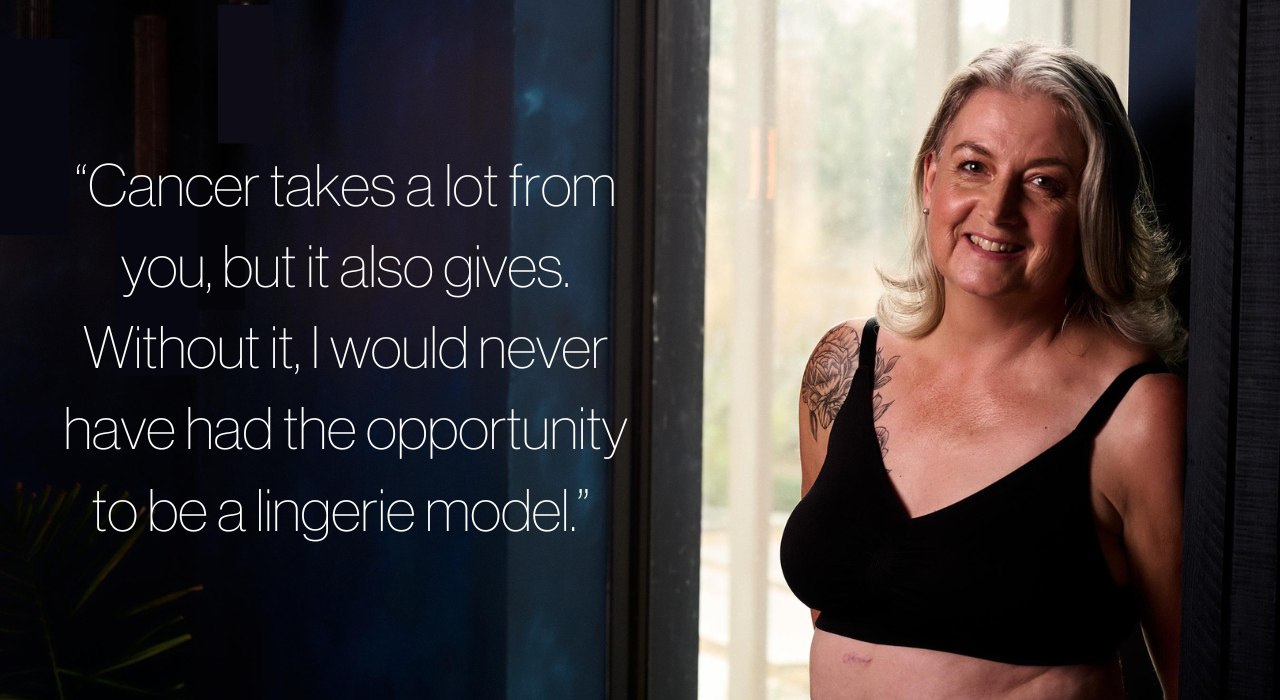 About me…
My name is Helen, I am 55 years old, and I've lived in Walberton, West Sussex for the last 22 years. I co-own the pre-school in our village and have been working there for the last 20 years. It's a very rewarding job and I like to think that it keeps me young spending so much time with 2, 3 and 4 year old children. I work with a fantastic group of ladies, they are the best!
I live with my husband, Keith and our two dogs, Paddy and Arthur, who are good old-fashioned mongrels! My two children, Izzy and Alex are grown up, have graduated from Uni and are living and working in London. We get to meet up regularly and had a great family holiday in Wales together last year. My parents also live locally, having moved from Staffordshire 12 years ago. This year, Mum was diagnosed with breast cancer so we have been through her journey together. We are both looking forward to Springtime when we are going to visit the Nicola Jane shop together to see my photos on the wall!
I enjoy…
I love to walk the dogs in the countryside or on the beach – annoyingly, they love going out in the rain, so there is no excuse to keep warm and dry for me! Keith and I have an allotment and we grow a lot of our own vegetables and some fruit and flowers for the house.
A group of friends got together to make up a book club a few years ago (our children were growing up and we missed catching up on the school run). We meet at each others' houses every month and we're all 'feeders' so there is always a delicious spread put on, also lots of bubbles, gossip and yes, we do discuss the book too! These friends threw me the most amazing 50th Birthday Celebration right at the beginning of my treatment. It was an amazingly supportive thing to do for me.
I also love live music and try to get out to see as much as possible. The pubs in Arundel regularly have live bands and it's also very easy to travel to Brighton or Portsmouth for a gig. Last summer, I went to WOMAD festival for the first time with friends (we have known each other for 30 years as our husbands all went to Uni together and coincidentally, we have all survived cancer).
I also do a weekly Pilates class, which has been fantastic to build my strength and confidence.
My diagnosis..
.
I have had a history of breast cysts over many years and been to the Breast Clinic at St Richard's Hospital in Chichester many times. In 2017, I found a lump in my right breast while I was in the shower. I went to see my GP who referred me back to the Breast Clinic again. I had a mammogram and an ultrasound scan. The lump was a cyst but there was something that the Consultant could see "we might just take a little biopsy of that". This was scary, I was expecting to have my cyst drained and be gone. My husband didn't usually accompany me to the Breast Clinic appointments but this time he did - he was working very hard at his job and we were using it as an excuse to have a little bit of time off! I am glad that he was with me. He is a vet, and later told me that he could see a tumour on the mammogram picture. I had to return to the Breast Clinic for the results of the biopsy but had to have another one done to get more of a sample for diagnosis. So I returned again… this time my Consultant, Mr Odofin, asked me "have you any questions?" and I replied "do I have cancer?" and he said "Yes". He was so kind and I thanked him later for being so honest with me.
My treatment plan was to have a mastectomy on my right breast. I, in fact had 2, stage 2 tumors in the middle of my breast and very close to my chest wall, so there was no possibility of saving my breast. A surgery date was set and I said "that's the day before my birthday" and Mr Odofin said "well, we're not doing that then" and it was put back for a week. I am so grateful for this kind act. I've found the anniversary of my surgery to be a very difficult day every year and I'm so glad that it isn't my birthday. I had an appointment at the Department of Nuclear Medicine (who knew!!) to ascertain where my lymph glands that drain my breast were. This involves injecting a substance into the breast and tracing it to mark where the lymph glands are.
Letting the news sink in…
I walked back to the car repeating "I cannot have f***ing cancer". I was very angry. There is no family history, I had lived a healthy life (ok, a little overweight…) I had breastfed both my children for a year. It was not fair. But cancer isn't fair, is it? It's such a difficult thing to tell your friends and family, The subject just doesn't come up naturally in conversation, so it always has to come as a bombshell. My son was just about to start his A levels, so me, my husband and parents had to keep the news to ourselves until he was finished. We told both children together. My family and friends were brilliant. I would keep them updated (everyone got a text, whether they asked for one or not…) and just ask for a flower emoji as acknowledgement. It was lovely to open my phone to see a screen full of flowers.
The day before my surgery was emotional…
I wanted to look at my body to remember what I looked like with 2 breasts, but I also didn't want to try to imagine what my body might look like with one. On the day of my surgery, I arrived early at the hospital. Keith and Izzy came with me. Alex didn't want to and that was fine. I felt like Santa's Little Helper because I was wearing green stockings and red disposable hospital slippers. The breast nurse came to visit me with a supermarket 'Bag for Life' containing lots of breast forms, which we found very funny.
I walked into the operating theatre, with Mr Odofin by my side. I was greeted by the team like it was a party they were hosting for me. The anesthetist asked me "what's you're tipple" and I replied "G&T" and she said "here comes a double" and that's the last thing I remember. I woke up in Recovery and immediately checked whether I had any drains in - there wasn't any. Mr Odofin had explained to me that if the cancer had spread to more lymph glands, I would have drains in so I was relieved not to find any.
I arrived home later that afternoon and sat in the sunshine in the garden. It was lovely to be home. The next few days and weeks were very hard. I had a lot of pain and swelling and had to have the operation site drained 3 times. My right arm was very painful and I was very diligent with the physio exercises so I could regain full movement. I have a weakness now because I also had some of my pectoral muscle removed. I was lucky to not need to have Chemo but I had a course of Radiotherapy at Portsmouth Hospital, which I found very hard. I was given 3 tattoo marks to match me up to the machines for the treatment, together with a leaflet explaining that tattoo removal is not available on the NHS. So I can say that my fist tattoos were done by the NHS.
I found the recovery from the surgery to be very painful, and this confirmed my wish not to have reconstruction surgery. To celebrate finishing Radiotherapy and getting the 'all clear' in January 2018, I had a Rose flower and a Spitfire tattooed on my forearm. The rose because it's beautiful, and the Spitfire because it symbolizes my fight (while I was sitting in the garden recovering in the Summer the Spitfire from Goodwood Aerodrome flew over me many times. The sound of the Merlin engine always raised my spirits).
My mastectomy scar is smooth and as scars go, beautiful - but I didn't want to keep seeing it. I wanted to cover it with a tattoo, but have a large one that could be seen. My family helped me to design what I wanted (Keith even bought us tickets to the Brighton Tattoo Convention for research). I wanted roses again, starting on my shoulder and coming down my chest over my scar and finishing on my tummy. Bill, my tattoo artist was wonderful, he carefully explained how he would tattoo the scar tissue differently from my healthy skin and I felt very confident. My tattoo took 4 hours and I had it done in one hit. I felt amazing afterwards. I felt like I'd taken control of my body again. And I still feel like that.
I have a fantastic breast form which makes me look completely natural and is a massive boost to my confidence. And I do really enjoy asking interested people "which one do you think is real?" – just to see the look on their faces.
I have changed since my diagnosis and treatment. I don't put things off, when your tomorrows have been uncertain, you learn to live for today…
I have a different outlook on life. Genuinely, the only thing that really scares me is my cancer coming back, and that is empowering. I have had many cysts and I could easily have ignored this last one. Ladies, if you have a lump, go and bother your GP – it could save your life. Every day is a bonus for me that I could so easily not have had. Needless to say, I am massively grateful to Mr Odofin and the team at St Richards, to my family and my friends for accompanying me on my journey. And so grateful to the team of wonderful scientists and researchers whose work ensures that more of us survive this.