Meet The Nicola Jane Inspirational Women 2018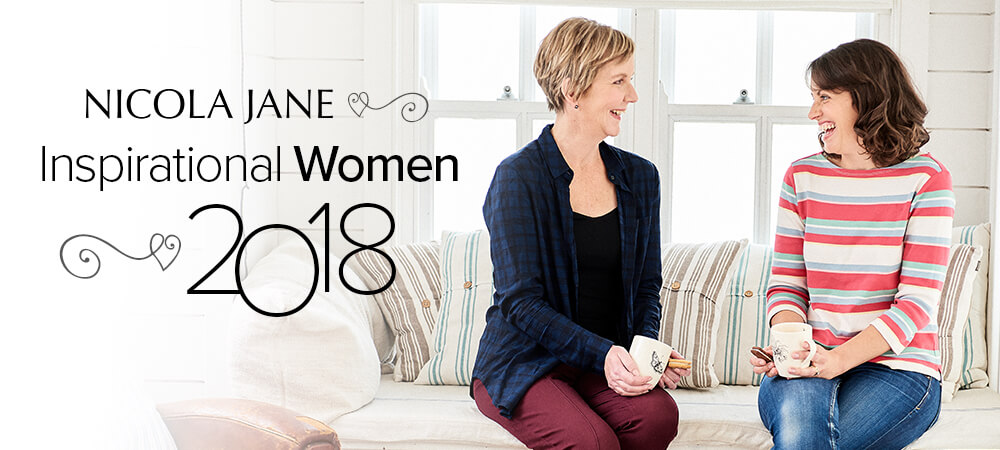 Every day at Nicola Jane, we are lucky enough to speak to hundreds of amazing and inspirational women.
We love to hear about our customers' journeys and over the years we have heard some truly incredible stories. One thing links every story we hear, and that is the real strength shown in the face of adversity. That is why we believe that every one of you are Inspirational Women.
This year we would like to introduce you to two remarkable ladies: Jenny and Sadie.
We hope that you find their stories as inspiring as we do.

Meet Jenny
Jenny was diagnosed with breast cancer in 2014, aged 51. It was Jenny's can-do attitude coupled with an active lifestyle which has meant this hasn't slowed her down for a second.
READ MORE
Meet Sadie
When Sadie was diagnosed with breast cancer in 2014, she was 23 weeks pregnant. It is Sadie's love for her healthy little boy that drives her on her personal journey.
READ MORE
---
Do you have an inspirational story of your own? We believe that these stories and experiences need to be shared. Send your stories along with high resolution photos for a chance to be featured on the Nicola Jane blog. We can't wait to hear from you!