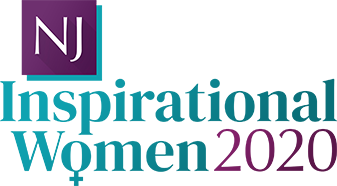 Every day at Nicola Jane we are lucky enough to speak to hundreds of inspirational women. This year we would like to introduce you to two remarkable ladies - Vicky and Carol. These incredible women both have amazing stories to tell and we are so proud to feature them in our catalogue and on our website. Watch the video, read the stories and look out for Vicky and Carol as you browse the 2020 Collection!
Meet Vicky
I'm a 48 year old mother of two girls and have been married to my husband for 16 years now. A normal day for me starts with getting the girls ready for school and dropping them off. I then head to our stables to look after and exercise our horses. If I had to describe myself in three words it would be:
happy, well-balanced and positive!
Meet Carol
I'm 60 years old and live with my partner on the South Coast. When I'm not working, I like to keep busy - I love gardening and I am a member of my local horticultural society. They have a yearly award for "tallest daffodil" - I have won it a few times. My tallest one measured 32 inches! I would describe myself as:
Tall and Outgoing!