Breast Cancer Support
A breast cancer diagnosis can be confusing and overwhelming. It's important to recognise that you will need support, both physically and emotionally. There are a huge number of resources to help you through this journey, and this guide aims to collect them together into an easy to use directory
In this guide, we will cover:
---

Breast Cancer Charities
In the UK we are lucky to have a large number of excellent charities, dedicated to helping you at every stage of your breast cancer journey. From diagnosis to recovery, these organisations have years of experience in supporting you through any challenge you face.
Macmillan Cancer Support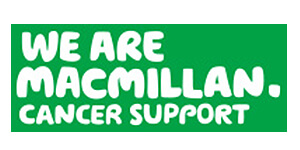 www.macmillan.org.uk
Macmillan Cancer Support is a fantastic charity offering physical, emotional and financial support for anyone affected by cancer. They have a wealth of knowledge and experience of dealing with all aspects of breast cancer and they are available to talk to seven days a week.
Macmillan have support centres across the UK, as well as regular events and support groups. Another brilliant resource is the free support line. If you have any worries or questions, or even if you simply need to talk, you can call 0808 808 00 00 and a specialist advisor will be happy to listen. Lines are open seven days a week from 8am to 8pm and calls are free from UK mobiles and landlines.
Find out more:
Breast Cancer Now
www.breastcancernow.org
In 2019, the research-focused chairty Breast Cancer Now and the support-focused charity Breast Cancer Now have merged into the UK's biggest breast cancer charity. Their mission is to guarantee that by 2050 'everyone who develops breast cancer will live'.
Breast Cancer Now provides free talks, courses and meet-ups all over the UK, they also offer a variety of online support. You can browse the calendar of events here. In addition to the face-to-face support, the charity is doing amazing work in providing several other options: a free, dedicated helpline (0808 800 6000), an option to
email a breast care nurse
and an
award winning app
.
Links:
Breast Cancer Haven
www.breastcancerhaven.org.uk
Breast Cancer Haven is a charity very close to our hearts at Nicola Jane, having worked with them for several years. Unfortunately, the financial impact of Covid-19 has meant that the charity has closed their support centres. In london they have partnered with Future Dreams to create their new London centre in Kings Cross, which is due to open later in 2021.
Breast Cancer Haven currently provides a number of excellent online support groups, classes, workshops and also one-to-one services via Zoom and over the phone. The workshops cover a wide range of topics from nutrition to makeup and skincare. These services can be accessed by phone 0300 012 0112 or via support@breastcancerhaven.org.uk and via their
website
.
Links:
Future Dreams
https://futuredreams.org.uk/
Future Dreams was founded in 2008 by mother and daugther Sylvie Henry and Danielle Leslie. Their aim was to make sure that nobody should ever have to face cancer on their own, which is still the main goal of the charity now. The charity's three main aims are: support, awareness and research, focusing on secondary breast cancer.
Find out more:
Support
Awareness
Research
Instagram
@futuredreamscharity
---

Online Support Resources
Cancer Research UK Forum
A safe space to talk with other people with cancer. The forum is separated into several sections covering a whole range of topics. While this is a general cancer forum, there is still a wealth of information and expertise among the userbase with regards to breast cancer.
Find out more
Breast Cancer Care Forum
This is a well supported and moderated forum for people with breast cancer. There are specific sections for every stage of your journey and even a section where you can talk to trained nurses.
Find out more
Instagram Accounts to follow:
Helen Addis
@thetittygritty
Leanne Pero
@leanneperooffical
Black Women Rising UK
@blackwomenrisinguk
Kaz Foncette
@kazfoncette
Wigs For Heroes UK
@wigsforheroes
Laura & Nick
@secondary.sister
Ticking Off Breast Cancer
@tickingoffbreastcancer
Kris Hallenga (founder of Coppafeel!)
@howtoglitteraturd
---

Books
Here are our top books on the subject of breast cancer. Within the pages you will discover a wealth of advice, reassurances and inspirational stories.
Emotional Support Through Breast Cancer
by Dr Cordelia Galgut
In this informative book, Galgut combines her years of professional wisdom with her own breast cancer experience to produce an invaluable guide to the emotional effects of breast cancer.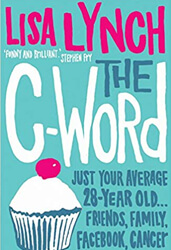 The C Word
by Lisa Lynch
This gem of a book takes on the topic of breast cancer with honesty, real insight and a healthy dose of humour. This real-life account is incredibly moving and has even been turned into a BBC drama starring Sheridan Smith.
Mummy's Lump
by Gillian Forrest
This brilliant book tackles the difficult topic of discussing breast cancer with young children. It's a fantastic, child friendly way to broach the subject in a sympathetic, easy to understand manner. Highly recommended.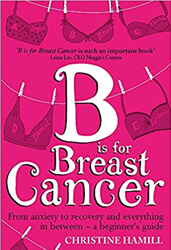 B is For Breast Cancer
by Christine Hamill
This excellent little book is an insightful account of living with breast cancer, and all the little realities you wouldn't normally think of. This is a funny yet practicle guide that even during the difficult parts will make you laugh in spite of yourself!