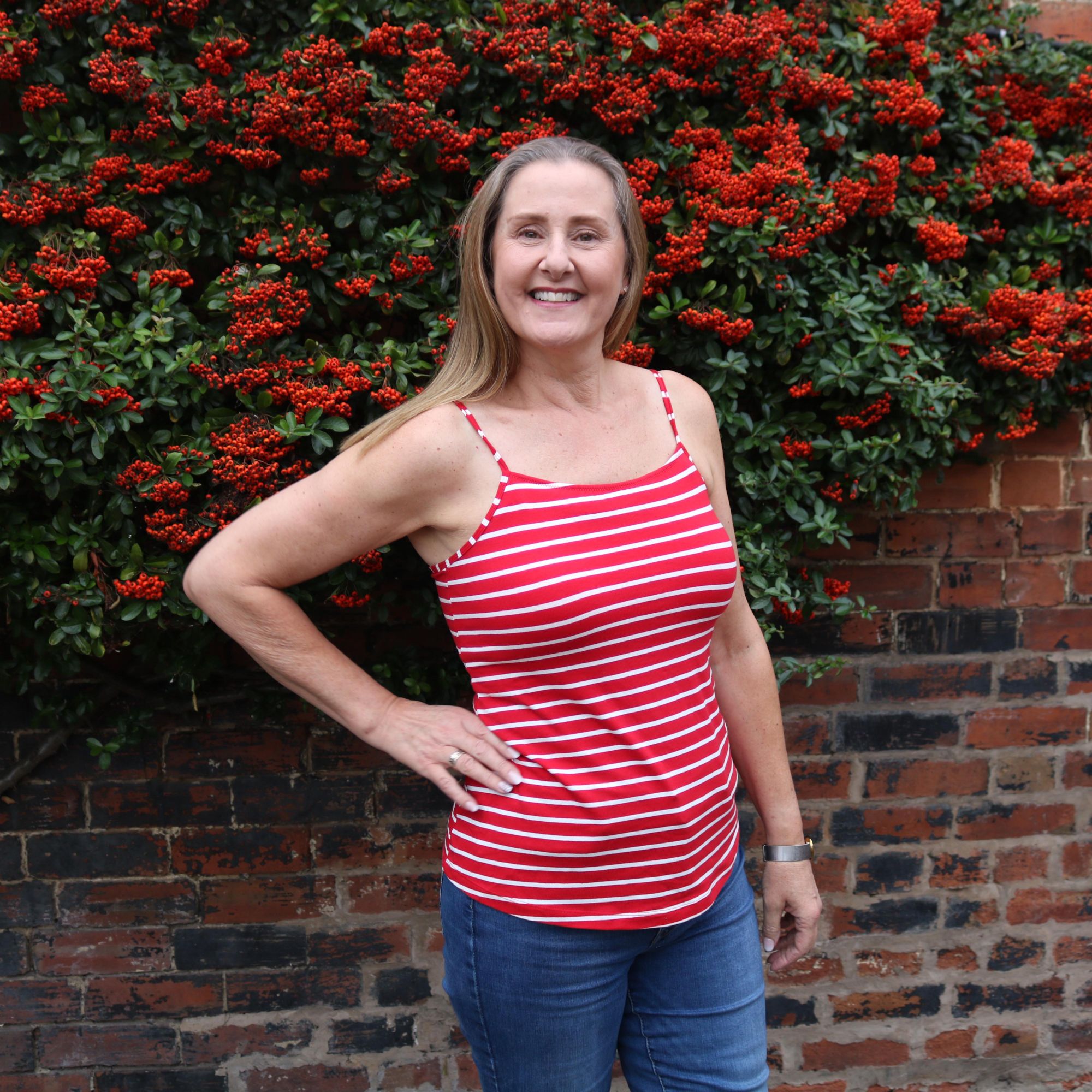 A bit about myself…

My name is Janice Holmes. I live in Balderton, a village just outside Newark-on -Trent, Nottinghamshire. I am 57 years old this April. After working for a major retailer for almost 35yrs, I was made redundant in April 2019 when I started my own business, Janice Rose Lingerie. I enjoy life and love spending time with my partner, family, friends and my miniature schnauzer dog 'Archie'.

How did you find?

I was just 19 years old when I had to attend a medical for a job that I had applied for, this was when I had to say that I had felt a lump in my left breast. I was terrified, because I knew I had it for some time and was worried to say anything. Within a couple of weeks, I had seen a breast consultant and was given a date for a lumpectomy. I remember the morning of the operation feeling so scared and wishing that I had said something much earlier to my mother, but personal issues were not discussed within my family at that time.

What treatment(s) did you go through?

The consultant decided to cut all around my left nipple to remove the lump that was the size of a ping pong ball, so my scar is probably about 5" in length. The weeks after my operation I realised how lucky I had been, to have had a wonderful consultant who explained my procedure and what he actually did. I have also had mammograms every 2 years from the age of 20. My left breast is around a cup smaller than my right. It is noticeable in some style bras. Having breast surgery at 19 years of age, made me look for comfortable bras and styles that didn't have seams across the nipple, because they irritated my nipple.



What is your favourite Nicola Jane bra?
My everyday bra I wear is the amazing Nicola Jane Carrie bra (8001). This bra gives a natural rounded shape, but he huge benefit of this shape is that if you have different shape/sizes of breasts, you cannot tell. It really smoothens and evens your shape.

Tell us about 'Janice Rose Lingerie':

Bra styles have improved so much over the last few years and because underwear had always been important to me, I trained as a bra fitter and found that with my experience of having breast surgery has helped me suggest bra shapes for ladies who have had surgery like myself.

I was made redundant from my employer in April 2019 and decided to set up my own lingerie business, Janice Rose Lingerie. All my styles have been handpicked by myself.



During my years of being a bra fitter and the fact that 8 out of 10 ladies wear the wrong size bra, made me recognise that many younger ladies are having breast surgery for either medical or cosmetic reasons, so being able to access the correct bra fitting advice is very important. This is why I decided to follow my dream of owning my own lingerie store. I now stock a selection of different brands, including Nicola Jane.



Do you have any advice or tips you would like to share?

I realise that being able to help and give advice on bra shapes and styles is one of the most important things after having any breast surgery. I would urge all parents to talk more openly with their daughters about the importance of breast development, care and self-examination.

My aim is to make having a bra fit is as normal as going to the dentist!