Safina Thin Strap Uplift Bra (5749)
Product Code:
5749champagne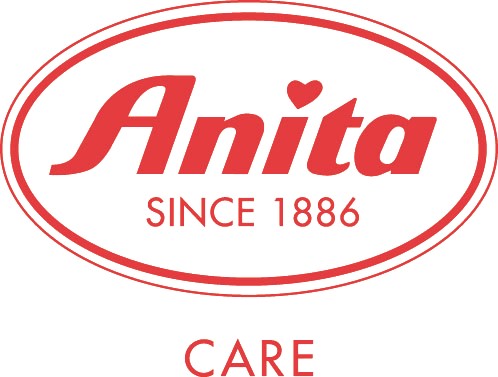 £43.00
(£51.60 without VAT exemption)
without VAT exemption
Why you'll love...
This bra gives you all the support you could want, with a thinner fully adjustable strap. Designed to lift your bust line whilst an elasticated upper cup edge ensures a close fit to your chest wall.
Firm support
Non-padded cups
Rear adjustable straps
Pockets both sides
50% Polyamide, 30% Polyester, 10% Elastane, 5% Cotton, 5% Viscose
Fitting and Care Guide
Bra hooks:
2 hooks: 34 - 38 A, B, C, D cup, 40 B, C cup
3 hooks: 34 - 38 E cup, 40 D, E cup, 42 - 44 B C, D, E cup, 46 - 50 B, C, D cup
Care:
Always follow care instructions on the label. Proper care of your bra will ensure longer wear and support. We always recommend to hand wash bras because the washing machine action can compromise the elasticity and shape of the garment. If you do use the washing machine, use a 30 delicate cycle and use a lingerie washbag where possible for added protection. And remember NEVER put bras in the tumble dryer, air-dry only.
Customer Reviews
Overall product rating

4.8

/

5
Yes, I recommend this product.
This bra really fits! Love the narrow straps as it does make me feel normal. More colour options please?
Yes, I recommend this product.
"
Good Fit And Narrow Straps
"
These are the only bra's that really work for me from Nicola Jane. Being able to have the normal straps is much better than the really thick ones that are far from elegant. I would have given 5 star but the colour range has been reduced. Why not bring back the blue and add some more choice as one of your best sellers it must be worth it!
Yes, I recommend this product.
I have several of these bras with the thicker straps. So much happier with the thinner straps. A very comfortable bra and very good fit. Could I request a few more colour choices. Thank you Anita
Yes, I recommend this product.
"
A Near Normal Bra - At Last!
"
I have to agreed with all the previous reviews about this bra. I too have had several of wide strap bras as I find them most comfortable, but sometimes you need a thinner strap especially in the summer. This bra is just perfect and makes you feel near normal again!
Yes, I recommend this product.
I have to agree with the previous reviewer. I bought many (too many) of the older version with thick straps because they were the best fit of the dozens I had tried. Now with the thin straps they are wonderful but I wish I hadn't invested quite so much in the thick strap version. I look out for bargains all the time for this model.
Yes, I recommend this product.
"
Almost A Prefect Bra Now!
"
I've been a reluctant fan of this bra in its other, thick strapped, form because it is the only mastectomy bra I've found that gives a good amount of coverage, clings pretty close to the chest wall, has minimal gape when you lean forward and is cut in such a way that it doesn't ride up. Maybe it's just me who has these criticisms of many other bras? But if this is a best-seller then I guess I am not alone. I feel the look of the bra leaves a lot to be desired (personally I think the design looks old fashioned and unattractive) and I hate the wide straps (in the other version) - but it fits so well I had to compromise and put the aesthetics to one side. So now it's available with thin straps and it fits and feels exactly like the thick strap version. I'm so pleased Anita has adapted a near perfect item without changing all the excellent design features, meaning strappier tops will be so much easier to wear now. and my wardrobe options have suddenly expanded.