Nastasja Embroidered Microfibre Bra (5362)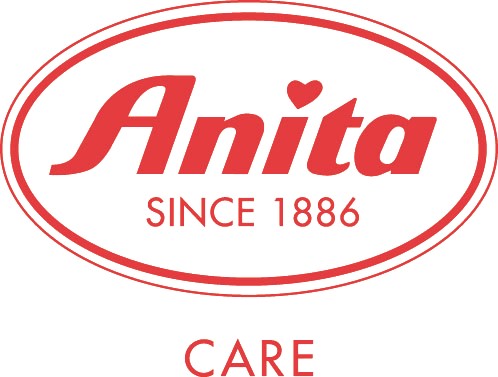 £36.80
was £46.00
(£44.16 without VAT exemption )
without VAT exemption
Why you'll love...
The Nastasja is designed to be so comfortable, you might almost forget you're even wearing it. The microfibre material and soft pocket lining are ideal for straight after surgery, or if you have sensitive skin. Pretty floral embroidery and twin strap detail give a lovely feminine finish.
Ideal for mastectomy and lumpectomy
Medium support
Non-padded, non-wired cups
Rear adjustable straps
Pockets both sides
75% nylon, 15% polyester, 10% elastane
Fitting and Care Guide
Bra hooks:
2 hooks: 32 - 42 A cup, 32 - 42 B cup, 32 - 38 C cup, 32 - 38 D cup
3 hooks: 40 - 42 C cup, 40 - 42 D cup
Care:
Always follow care instructions on the label. Proper care of your bra will ensure longer wear and support. We always recommend to hand wash bras because the washing machine action can compromise the elasticity and shape of the garment. If you do use the washing machine, use a 30 delicate cycle and use a lingerie washbag where possible for added protection. And remember NEVER put bras in the tumble dryer, air-dry only.
Customer Reviews
Overall product rating

4.8

/

5
Yes, I recommend this product.
"
Fabulously Lightweight And Comfortable
"
This is my all time favourite - the only post-mastectomy bra that I'm totally comfortable with. PLEASE bring back the black and nude colours in addition to the white.

By

Joanne Rushforth




12 Apr 2021
Yes, I recommend this product.
Yes, I recommend this product.
This is undoubtedly my favourite bra. So neat, pretty and most of all comfortable. I only had my surgery just under 4 weeks ago and this is my first back fastening bra. A winner, thank you.
Yes, I recommend this product.
A lovely bra, the material is very soft and comfortable. I'm a 34c and the sizing was good.
Yes, I recommend this product.
Having had surgery in April, I'be spent the last few months searching for a bra that doesn't ride up and one that provides comfort and support and this bra seems to fill these needs. I have both white and nude but find the nude too dark so will be ordering white again. I wish there were more colours to choose from.
Yes, I recommend this product.
"
Please Bring Back Black
"
Please, please, please bring back black colour option. Recommended by nurse 9 years ago and have lived in these pretty, comfortable, light bras. So disappointed that black is not available.
Customer Service Reply
Hi Lesley. So sorry the black option is no longer available - unfortunately it has been discontinued by the supplier. Feel free to give our customer services team a call on 0345 265 7595, they can usually help guide you to a suitable alternative!

By

LORRAINE GELL




19 Apr 2018
Yes, I recommend this product.
have bought this bra in all the available colours and it fits well and is comfortable.

By

Angela, Portsmouth




02 Jan 2017
Yes, I recommend this product.
I've bought several of these bras over the last few years - in all the colours. They're pretty, comfortable and a good fit

By

Julie Manchester




28 Sep 2016
Yes, I recommend this product.
I have all the colours of this bra as it's perhaps the most comfortable I have worn in 21 years! It's light and easy to wear and plenty of room within the pocket. I find it very pretty compared to some on the market and would definitely recommend this product. Not cheap by any means but well worth the extra pennies.
Yes, I recommend this product.
nastasja embroidered stretch microfibre bra (5362) Review
pretty and comfortable
Yes, I recommend this product.
This bra is so comfortable and a great fit. It's such a lovely soft fabric especially as after recently having surgery.
Yes, I recommend this product.
I wasn't impressed by the look of this bra at first but am so pleased I tried it. It is easily the most comfortable I have had over the last 11 years.