Awarded Underlines best shop award for "Outstanding Performance as a Personal Touch shop" you can be sure of a warm welcome. Our expert Fitting Team have over 20 years experience in post-surgery wear and we are sure you will leave feeling more confident and feminine.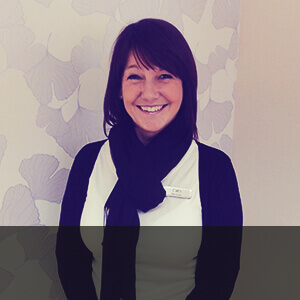 Cath - Leeds Shop Manager
21 years later, Nicola Jane Chichester continues to offer the same extensive range of post surgery products, personal fitting service and expert advice that has made it so successful.
Nicola Jane Leeds
97 New Road Side
Horsforth
Leeds
LS18 4QD
Tel: 0113 258 7900
Email: leeds@nicolajane.com
Opening Times
Monday to Saturday: 9.30am - 3.30pm
Sunday - Closed

To make a free fitting appointment or for further information please call us on: 0113 258 7900

How to Find Us
If you are traveling by car, there is on-road parking available for up to 2 hours just outside the shop. If you are travelling by bus, please alight at New Road Side. If you do get lost, please call 0113 258 7900 and we will direct you from wherever you are.
Buses that stop outside the Leeds shop: Number 33 from Leeds via Westfield & Menston; Number 757 from Leeds to Leeds Bradford Airport
One-to-one fittings will be available free to any customers who are a difficult size or need a little extra attention. To make an appointment please call 0113 258 7900
View Larger Map