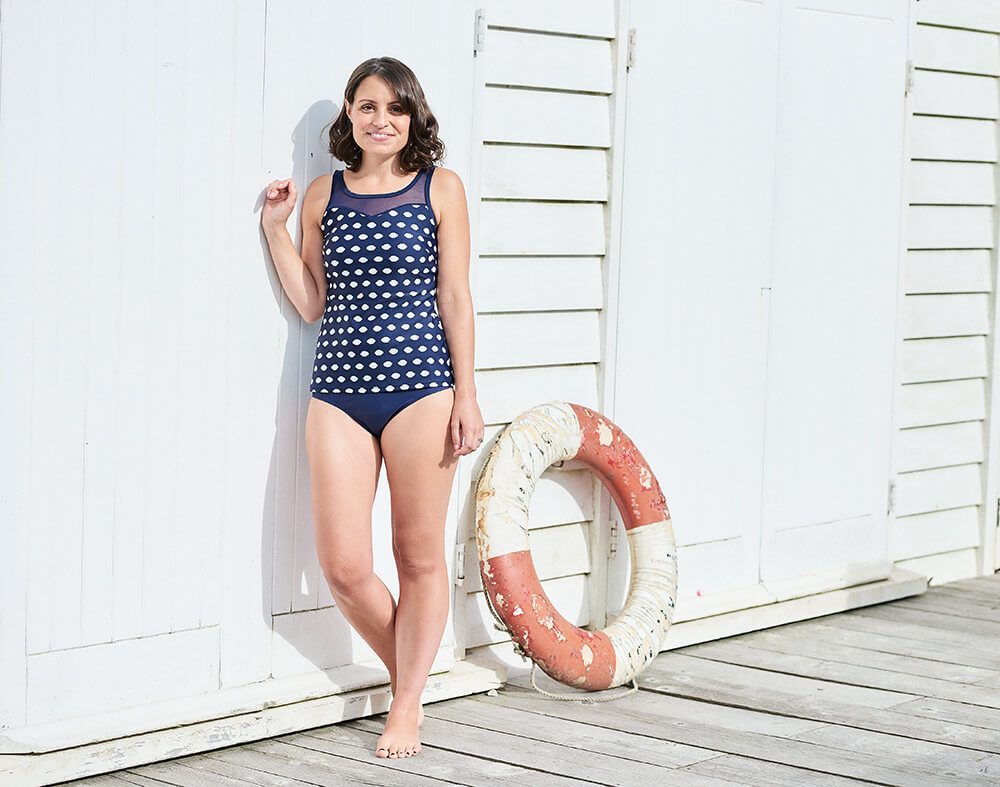 When we first launched the 2018 Nicola Jane Catalogue, how did you feel seeing yourself as a Nicola Jane Inspirational Woman?

It was really exciting seeing myself in the Nicola Jane catalogue last year, the team had done such an amazing job and I'm so proud of the pictures. Being a model for the day was an incredible experience, I'm really glad I did it and I will treasure the photographs.

What have you been up to since the photoshoot?

Since the photoshoot we had a great year of holidays with a three week road trip through California, Arizona and Nevada and a more relaxing two weeks in France over the summer, plus we got a kitten called Milo. The biggest thing to happen however was my little boy starting at school. This was a massive milestone for me as I was pregnant with him when first diagnosed and so there has always been the worry at the back of my mind that I wouldn't be there to see that day. But I did, as well as watching him in his first nativity, which was so sweet!!

Have you got any exciting plans for the rest of 2019?

My plans for 2019 are more holidays, more family time and normal things like a massive sort out of the loft, although that's not hugely exciting.

What is your favourite Nicola Jane piece and why?

My favourite Nicola Jane piece is the Carrie camisole bra as it allows me to wear lower cut or strappy tops with absolute confidence. It means I haven't had to change the way I dress since my operation.

After treatment some ladies find it difficult to get back to normality. Do you have any advice or tips that helped you regain your confidence?

The main thing that helped me get back to normality and regain my confidence was looking like myself and not looking ill, even if I felt awful!! Being able to dress in my normal clothes was a huge part of this, which is why being able to access flattering, practical post-surgery underwear is so important.