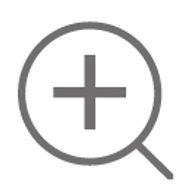 Harmony Silk Ultima Triangle Prosthesis by Trulife (4810)

£165.00
(£198.00 without VAT exemption)
(

without VAT exemption

)
Why you'll love...
Harmony Silk Ultima Triangle features an innovative silky-soft outer layer that offers unparalleled softness and suppleness. The Ultima shape is fuller than the 4710 Harmony Silk Triangle, making it ideal if your natural breast is round and full.
Suitable for use after a full mastectomy
Versatile triangle fits a variety of body types and surgery types
35% lighter than traditional silicone prostheses
The enhanced softness gives a more relaxed shape
Moves and relaxes in just the same way as your body
Comes with a 95% cotton backed cover
Guaranteed for two years against manufacturing faults
Can be worn on either the left or right side
Sold individually
Please note: If out of stock please allow one week from the date of your order for this item to be despatched.
Fitting and Care Guide
How to care for your prosthesis:
Always follow care instructions on the label. Proper care of your prosthesis will ensure longer wear and shape
Hand wash with warm soapy water and lay flat to dry
Always rinse thoroughly and pat dry with a towel
Keep your prosthesis in its original box in the plastic cradle when you are not wearing it. This helps to maintain the shape and protect it from accidental harm
Take care to keep away from sharp objects such as finger nails, brooches and pet claws