Choosing the Right Post-Surgery Bra
Finding the right style bra is vital, and even more so once you have had breast surgery. Whether it is a full mastectomy, partial or reconstruction, we have styles to suit every stage of recuperation. Every bra featured in our collection has been selected by our experts and tested on our team of wear test customers to ensure the fit and comfort is to the highest standard.
In this guide, we will cover:
---

Bras For Different Surgery Types
At Nicola Jane, we offer a range of mastectomy and post-surgery bras, each suitable for different types of breast surgery. It is important to understand which bra is the best option for your specific needs.
Bras For Immediately After Surgery
When you have undergone breast surgery, it is important to have a comfortable bra to wear during the recovery phase. Your arm movement may be slightly restricted and stiff, especially if you have had lymph nodes removed, so many women opt for a front fastening bra. The easy front closure on these styles ensure you won't need to struggle with a rear fastener.



Mastectomy Bras
All Nicola Jane bras are suitable to be worn after a mastectomy. Mastectomy bras are pocketed to hold a prosthesis on one or both sides in a way that matches your natural breast. If you have had a mastectomy, and don't have any further complications, such as lymphoedema, you may wish to jump straight to the bra style guide below.


Following a reconstruction, many women go straight back to wearing 'normal' bras. However, there are many benefits to choosing a bra specifically designed for post-surgery wear. Firstly, a post-surgery bra will offer much more support than a typical high-street bra. This is achieved through a wider underband which many women find more comfortable. Post-surgery bras also typically have a higher front and wider sides which have the dual benefit of offering additional support, as well as covering any scarring.
Lymphoedema Bras
If you have lymphoedema, your needs may be slightly different. It is likely that you will find it more comfortable to wear a bra with wider straps, and a deeper side wing. The wider straps alleviate tension on the shoulder and won't dig in, as this can often aggravate lymphoedema. The wide sides also offer some compression which may help to keep lymphoedema at bay. An excellent example is the Safina bra by Anita (pictured). The straps are wide, padded and adjustable, which ensures a perfect fit.
---

Bra Styles
We offer a selection of mastectomy and post-surgery brass. Below you can find a description for all the different styles to find the right fit for you:
Camisole Bras
Created to boost your confidence if you require a little extra coverage after breast-surgery
T-Shirt Bras
These bras give a smooth outline under clothing and can help to even out any difference in breast shape or size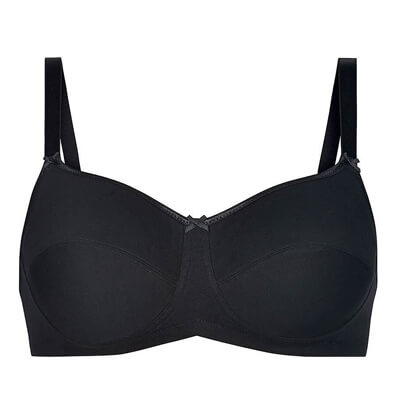 Comfort Bras
Designed to offer a high level of comfort, through wide straps and soft materials
Front Fastening
Front fastening bras are perfect for women who struggle with a rear fastening design after surgery
Sports Bras
Designed for comfort and performance, mastectomy sports bras offer a high level of support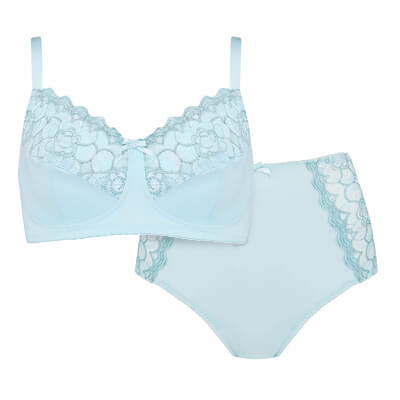 Lingerie Sets
If you're looking for something a little more luxurious, a matching set may be just what you're looking for