Cara Padded Lace Elegance Bra Rose (7041)

£11.60
was £29.00
(£13.92 without VAT exemption )
without VAT exemption
Why you'll love...
Beautiful, silky-soft lace covers the bottom of the cups whilst the top half is seamless and smooth. The side wings are made from a wonderful stretch floral lace, creating this truly feminine and comfortable t-shirt bra. Featuring a pretty pearl centre bow and a scalloped underband that gives a perfect fit and extra support in a very subtle way.
Medium support
Rear adjustable straps
Pockets both sides
82% Nylon, 18% Elastane
Fitting and Care Guide
Bra Hooks:
Care:
Always follow care instructions on the label. Proper care of your bra will ensure longer wear and support. We always recommend to hand wash bras because the washing machine action can compromise the elasticity and shape of the garment. If you do use the washing machine, use a 30 delicate cycle and use a lingerie washbag where possible for added protection. And remember NEVER put bras in the tumble dryer, air-dry only.
You may also like
/images/products/small/6110.jpg
/images/products/small/6110.jpg
https://www.nicolajane.com/leisureform-prosthesis-by-nicola-jane-6110/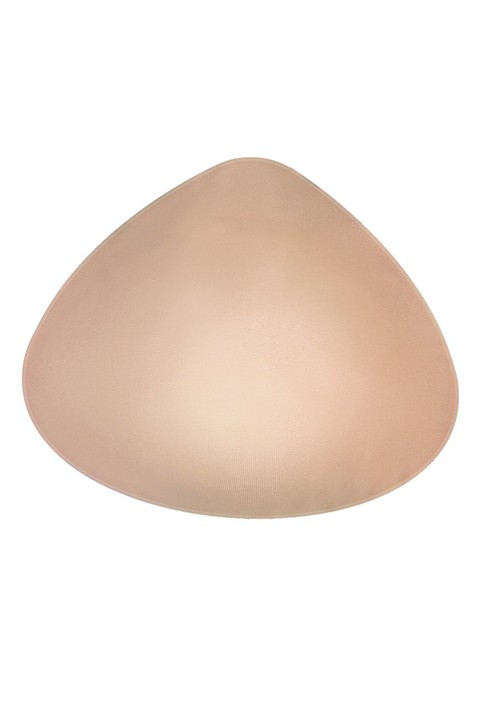 £27.00
(£32.40 without VAT exemption)
All Mastectomy Lingerie
Customer Reviews
Overall product rating

4.9

/

5

By

Deborah Johnson




10 Jul 2020
Yes, I recommend this product.
Please reconsider discontinuing CARA, the very best bra I have worn in 16 years.
Other than Carrie no other comes anywhere near.
PLEASE BRING BACK CARA


Customer Service Reply
Thank you for your feedback. Unfortunately the Cara has been discontinued and replaced by the Carrie, as you have mentioned. Another style that is very similar to the Cara is the new Orla bra (product code 9041).
If you need any assistance in finding the right style for you, please do not hesitate to contact our Customer Service team on 01243 537 300.

By

Nichola Mcrae




10 Jun 2020
Yes, I recommend this product.
Wow this is what a masectomy bra should be like. Got in mint and fits and looks fab. I smiled at myself in the mirror
Yes, I recommend this product.
This is a perfect fit for me. Much better quality than others I have bought from high street shops. Doesn't wander to the left during the day. Washes well.

By

Karen Swift




06 Feb 2020
Yes, I recommend this product.
"
Please Keep Stocking This Bra!
"
Along with the majority of reviewers, I just love this bra. I had my mastectomy 11 years ago and this is the most comfortable bra I've had in all that time. I've just ordered my 5th, and am horrified to see that it looks like you will not continue to stock it - please tell me I'm wrong or please consider reversing your position if possible.
Customer Service Reply
Thank you for your comment! Unfortunately this style has been discontinued now. We do have a few styles that are very similar to the Cara bra. Good alternatives are the new Orla bra (9041), the Lottie bra (7051) and the Aria bra (9014). Please don't hesitate to get in touch with us if you need further advice!
Yes, I recommend this product.
An attractive and extremely comfortable bra which washes well. Just wish they made it in black too.
Yes, I recommend this product.
To date I have bought so many so called post surgery bras and have had an issue with each one rubbing or pinching or rolling up or sliding to one side. This Cara bra is perfect. Really comfortable for all day wear. Washes well and keeps its shape. Just fab! The minty green is gorgeous ??
Yes, I recommend this product.
I have my third Cara Bra and so love the colors and the fit of them. I am actually able to find my size, thanks to Nicola Jane having a 40 AA available! Only leaving off the last star because in my case, by the end of the day I get home from work and feel fairly anxious to get it off - the lace around the bottom somehow seems to irritate me after awhile. But overall, still satisfied enough to keep ordering!

By

Glynis standing




07 Nov 2018
Yes, I recommend this product.
I've purchesd 3 of this bra now ,love the mint colour. I always buy the padded one as it has a good support and if like myself you have a reconstruction which may not be quite as full as maybe your other breast you may not need any more padding as this bra keeps it's shape and doesn't dent stays put a real bonus

By

Yvonne Lewis




28 Apr 2017
Yes, I recommend this product.
I have looked for and bought many bras since my surgery but at last I have found comfort and femininity in this bra. I bought it in the new mint colour .....fabulous. I shall certainly be ordering again soon.
Yes, I recommend this product.
Loving this new bra which I tried in the London shop when I went to buy swimwear. Can we have it in black - it's the most comfortable bra I have now.
Yes, I recommend this product.
comfortable bra. I am normally a 36D but this bra comes in size 36D/DD so I purchased the 36C which fits perfectly. I think the bigger size would have been too large. The colour to me is for peach than pink but still very pretty.
Yes, I recommend this product.
cara padded lace elegance bra (7041) Review
just perfect I will be ordering another shortly
Yes, I recommend this product.
Best bra I've bought so far for comfort, shape and price. Pockets ample enough for prosthesis to fit in where I've had problems with other bras. Highly recommend.

By

Margaret Vickers




24 Oct 2015
Yes, I recommend this product.
For me, this is a lovely soft feminine bra that I have found the most comfortable in the Nicola Jane range.
I have every confidence in recommending it if you want looks, comfort and wearability.
Yes, I recommend this product.
Avery pretty ,comfortable well fitting bra
Yes, I recommend this product.
Lovely colour, very delicate . Touch of lace is pleasing to the eye. Gives a smooth look when worn under a tightish top.
Yes, I recommend this product.
Although pleased with the comfort and appearance of this bra, if ordering again I would buy a smaller size than I normally buy as the 'fastening band' quickly stretched after washing.