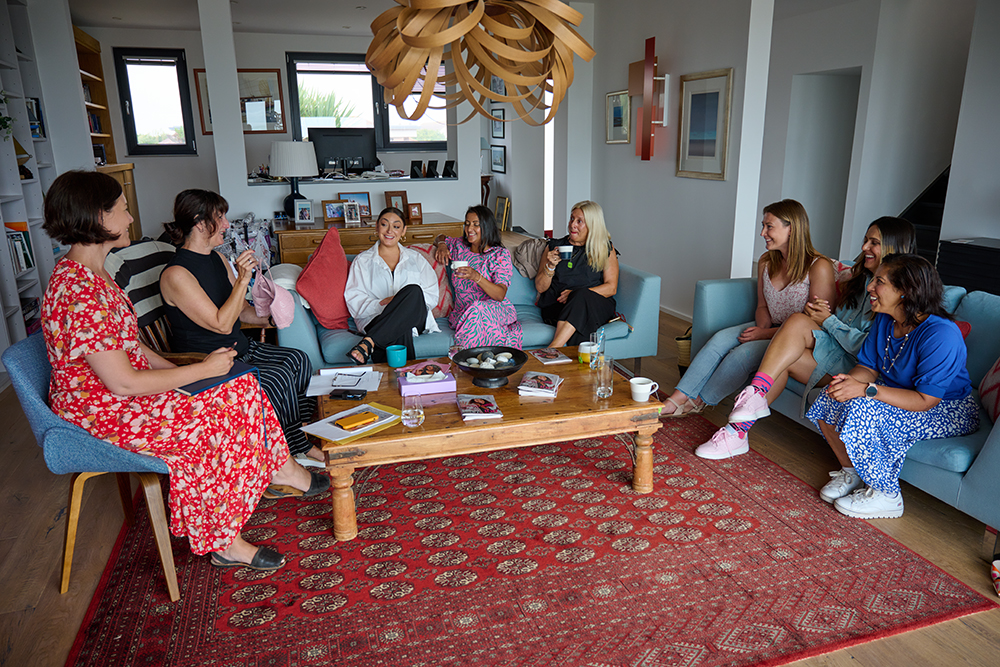 On a lovely summers day in August, a few of us from Nicola Jane HQ headed to the sandy beach at Bracklesham Bay where we held our annual Reconstruction Forum. A gorgeous beach front house was the location of choice where 6 ladies joined us for the day, as well as our make up artist and photographer!
All the ladies that were invited to our forum have experienced breast cancer and were there to help us. We wanted to find out more about their choices in bras, where they shopped and why, what they looked for in a good bra, as well as cost and different brands that they particularly liked.
This information would help us formulate our plans going forward and give our design team some new ideas with regards to styling, new materials and different colours. The day shed a lot of light on new concepts and boy did we learn great things from these women! As well as knowing what was important to them when choosing bras we also found out how inspiring, positive and energetic these wonderful women are, what a fabulous group!
The forum discussion lasted about 2 and a half hours and then continued with the ladies lunching in the dining area, chatting and getting to know everyone, overlooking a wonderful manicured lawn which fell endlessly away onto a beach and into deep blue seas with crashing waves…what a stunning way to enjoy lunch!
After lots of gratifying and satisfying approval sounds from lunch, the ladies then descended on our lovely make up artist, enjoying being pampered with a quick hair spruce as well. One by one they modelled our bras and our photographer came to life, taking amazing shots of natural, beautiful women in different poses. They also modelled our swimwear collection and enjoyed some fun shoots together in the garden and down on the beach…….some even ending up in the sea!
What a wonderful day for all of us! We met gorgeous ladies and heard about their different experiences and how their lives impact other people and every day life, not just theirs, but people around them. For us that's very precious and it's information that's not shared freely, which we're truly grateful for.
The ladies had a wonderful time, giving their opinions on our lingerie collections and also making new contacts and friends, growing relationships and enjoying a truly glamorous day in a stunning location!
Thanks ladies, until next time! x