This was the first time that any UK specialist post-surgery lingerie and swimwear brand has had their collection shown during the prestigious fashion event.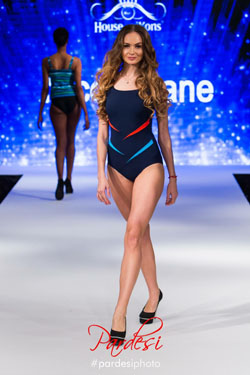 It was a privilege for us to have the
Nicola Jane Swimwear Collection
shown alongside various established and up and coming global fashion brands as part of the House of iKons Fashion Show at the Millennium Hotel London Mayfair. Founded by Savita Kaye under Lady K Production, the
House of iKons
is based on the unique concept of celebrating global fashion talent.
At Nicola Jane we aim to restore confidence and femininity after breast cancer and we feel very honoured to have been recognised for providing post-surgery swimwear styles which are worthy to be shown at London Fashion Week. Having spoken to many customers over the years we understand just how important it is that after surgery you are able to purchase both swimwear and lingerie styles which are similar to the ones that you would be able to purchase on the high street. Our dedicated Design Team carefully research upcoming industry trends with regards to patterns and styles and work hard to create swimwear designs that will allow you to put on that post-surgery swimwear piece and feel like your 'normal self' again. Every piece in our swimwear collection is designed to discreetly meet all your post-surgery needs with higher underarms and necklines, as well as pockets to hold a prosthesis securely.
"
Having worked in the fashion industry for many years now it was a privilege to represent the Nicola Jane Team at the House of iKons Fashion Show. It was a groundbreaking event in the fashion world to see post-surgery swimwear headlined for the first time on such an iconic fashion platform. Just because our beautiful ladies have had breast surgery post-mastectomy it does not mean they stop being feminine and fashionable
."
Maureen O'Halloran (Nicola Jane London Shop Manager)