If you think you might recognise Charley you could be right... since her surgery Charley has been busy telling her story via her
blog
, has been featured in various newspapers including the
Daily Telegraph
, and has been interviewed by the
BBC
and ITV News.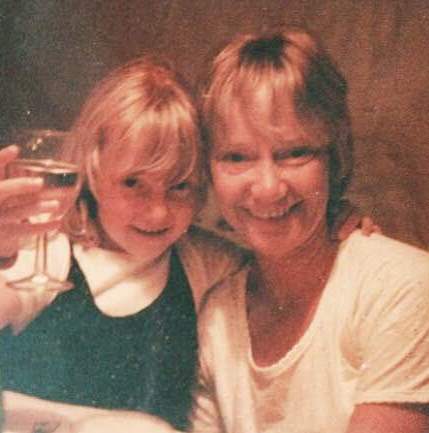 A bit about yourself…
My name is Charley Wood, I am 27 years old and from Manchester. When I was 17 I lost my mum to ovarian cancer, I also lost my grandma and great auntie to ovarian cancer at young ages. It was obvious there was some kind of genetic link so at 25 I was tested for the BRCA1 gene. Unfortunately I tested positive leaving me with a 86% risk of getting breast cancer, and 65% risk of getting ovarian cancer.
In
order to lower this risk I opted for a risk reducing double mastectomy, this was a huge decision for me to lose my breasts at 26 but in my head it was my only option. Having had this surgery in July I have now lowered my breast cancer risk to around 3%, which is lower than the general population. The journey has been very emotional but I was determined that as I had the opportunity to prevent breast cancer, I would not be a part of my life. Having watched various family members battle cancer it was something I did not want to have to deal with. I feel very lucky to of been armed with such knowledge and been able to take control of my future. Whilst recovering I wrote a
blog
about my journey, which was viewed over 40,000 times in the first week. It is the story of my journey with lots of photos and tips for recovery, it also raising awareness BRCA mutations.
As well as writing my blog during recovery I also set my mind to something else. Until you have surgery yourself, many people don't know that once you have had a double mastectomy you have drains coming out of your breasts after surgery. These drains collect blood and fluid coming out of the operation site, and are stitched into either side of your chest. The drains are long tubes with a pump/bag on the end where the blood collects. Hospitals don't readily supply anything to carry these drains, often advising the use of plastic bags or pillow cases. I had these drains for two weeks when recovering which proved quite difficult, I struggled with everyday tasks such as washing and dressing whilst trying to juggle these tubes.
Setting up Drain Dollies...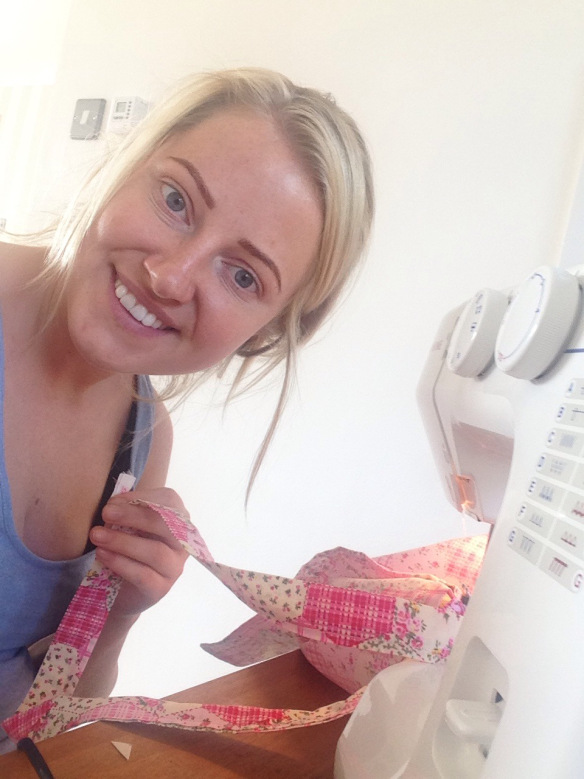 Using my own experience post-surgery I created "Drain Dollies" these are pretty cotton shoulder bags to carry the drains. Drain Dollies sit comfortably on either shoulder and safely conceal the drains enabling you to use your hands. I decided to link up with the
Genesis Breast Cancer Prevention Charity
at the hospital where I had my operation, to whom I donate 10% of each bag to. Genesis focus purely on the prediction and prevention of breast cancer.
So far Drain Dollies have helped hundreds of women recover from breast surgery and I have received amazing feedback. Drain Dollies enable patients to leave the house for fresh air and to see friends, which is paramount for a good recovery. The pretty bags hide the drains, reducing the risks of catching or snagging. Ladies with small children have been very grateful of the Drain Dollies in hiding their drains, as they can be quite horrifying for little ones or anybody squeamish. I am so pleased that from my journey I have been able to give other ladies hope and confidence when it comes down to such life changing surgery and will continue to support other women.
Drain Dollies can be found on:
www.draindollies.co.uk
https://preventbreastcancer.org.uk/shop/


"I had four drains, it would have been impossible to mobilize without my drain dollies. They have stopped me snagging my drains and kept them hidden from view. I have felt confident to go out the house and enjoy myself. The fact these raise money for a breast cancer charity will mean a lot to anyone buying them. They have certainly made my recovery more bearable and I would recommend them to anyone" - Drain Dollies Customer