Linda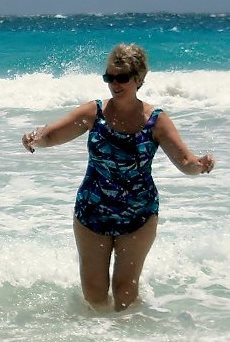 3 reasons why I love to shop at Nicola Jane:

1) I love shopping at Nicola Jane because the range and quality of the underwear and swimwear is so good.

2) Even though I live in Devon I can call in on route to my daughter's house in Eastbourne if I feel the need to try things on.

3) Every Item I have purchased either at the Nicola Jane shop or online the item has fitted perfectly.

My favourite item is the Leisureform-Weighted Foam Prosthesis (style 6110). I now have two of them, they are so comfortable I forget they are there.
Thank you to everyone who took the time to send in their photos.