Introduction: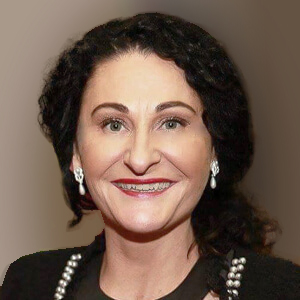 My name Is Maureen Osayi. I have worked in design and fashion styling for over 34 years and was known as the Celebrity fashion stylist on TV & Radio in Ireland. I got my DIP in fashion design and manufacturing in 1983 and started working with post-mastectomy clients 32 years ago, specialising in post-mastectomy bra and prosthesis fittings. My aim is to style my ladies from the inside out. When I moved to the UK I gave up general fashion styling to focus purely on post-surgery and mastectomy clients and have since also been trained in fittings for lymphoedema clients.
I started working for Nicola Jane as the London Shop Manager but since closing the shop I now hold post-surgery fitting clinics in the London area. To book your appointment, please ring the Nicola Jane Customer Service team on 0345 265 7595 or send an email to customerservice@nicolajane.com. The appointments are usually around 30 mins long and need to be pre-booked. You can also find the fitting clinic calendar here:
https://www.nicolajane.com/fitting-services/
A few quick questions:
What is your favourite bra from the Nicola Jane collection and why?
I have a few I really like for different reasons:
The
Beth (7045)
is a very nice almost silky feeling bra that is very soft and fits really nicely without irritating the skin after surgery. It's also seam free so can be worn under T-Shirts.
The
Lottie (7051)
is another favourite of mine, also because of its super-soft feel in the material. It's great for wearing as a first bra after the 6-week post-surgery period. It's great under t-shirts and is slightly moulded so it always stays in perfect shape.
And lastly the
Ruby (9006)
bra - I love this bra for the amazing lift it gives to all bust shapes especially those who have had a single mastectomy and have a larger bust remaining. From a fashion design point of view this bra lifts the bust up so that the bust sits exactly where it should. It also makes it easier to get the right size dress, jacket and so on.
What is your favourite piece from the 2020 swimwear collection?
I have many favourites so choosing one is difficult as I love different mastectomy swimsuits for different reasons. However, the
Kos Chlorine Resistant Swimsuit (S215)
is one of my top favourites.
While styling a lady whether it is for underwear or swimwear, I am always looking to create a certain shape and to flatter her figure. The Kos is perfect for all shapes and sizes as the side panels give the illusion of creating the perfect curves. They cut out what you don't want to show and enhance the shape in all the right areas. In addition, it is chlorine resistant which means it can be worn as often as one wishes in the swimming pool or in the sea and it's amazing value compared to other designer wear which can be double the price but does the same job.
When you hold a fitting or visit a support group, what is the most asked question?
Most women don't know their proper bra size or are wearing the wrong bra style, or they don't know what bra to wear for different outfits. I will then explain all the different mastectomy bra types that exist and when to wear them.
Do you have any styling tips for ladies that are fighting breast cancer?
I normally advise the ladies to get a full mastectomy bra and breast form fitting as soon as they can after the first 6 weeks. I also like to advise women to get fitted for a post-surgery bra before they have the surgery. This will help put them a bit more at ease before having the operation done.
Another tip is to wear a comfortable bra at all times.
Remember that although you've had surgery you can still continue to wear your favourite clothes. It may be that you just have to find the correct bra to wear with them. It's the same for non-surgery. The only difference is depending on the outfit you may prefer to wear a bra with a camisole or an individual camisole that you can attach to your bras.
Do you have any general tips that you'd like to share?
It is a good idea to try and wait around six weeks after your surgery to have your actual fitting. This will give the swelling enough time to go down, which will make it easier to measure you accurately.
When trying on bras, please make sure that your bra fits your natural side before you try on a breast form. You should always ensure that a bra fits your natural side first and then your prosthesis and not the other way around. And please don't be afraid to ask me as many questions as you like!