My name is Kate Henwood, I'm a 47 year old widow with an amazing 14 year old son called Ollie. I have secondary breast cancer with bone secondaries, all currently in remission. I run my own admin business; I am also a partner in personal styling company called 'Style Me Confident', based in Worthing.
I love what I do and I do what I love.
What do you do for fun? Any interests or hobbies?

I love cinema and theatre, eating out, time with friends, sewing and crafts, cooking, photography and spending time at my caravan in Selsey.

When do you feel most confident?

When I'm doing something I'm passionate about. I am at my happiest when I'm with friends I love.

Biggest achievement in life to date?

My son Ollie.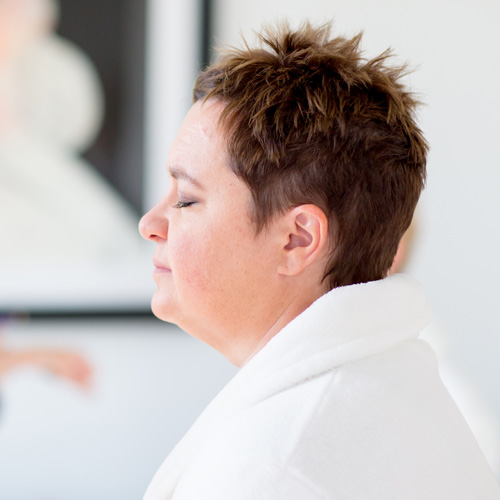 Was there anything that helped you through your treatment?

I found a variety of things helped me, a positive attitude, writing my blog, keeping it real and carrying on with life.
If your present self could give your past self advice what would it be?

Never ever give up, EVER!
Kate is wearing the
Maisie Padded Elegance Bra (1091)