Isra 90% Cotton Front Fastening Bra (5315)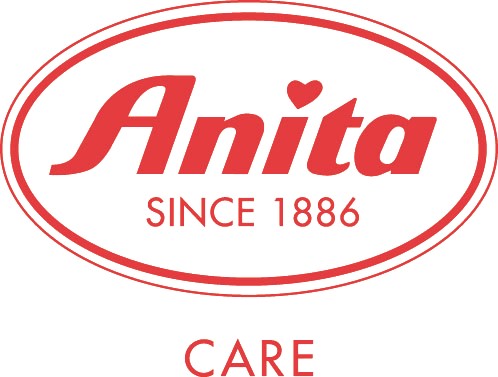 £35.00
(£42.00 without VAT exemption)
without VAT exemption
Why you'll love...
This bra is extra kind to the skin and perfect for use post-surgery as well as leisure and sleep time. Featuring front button and VELCRO� fasteners for easy closure and wide, lightly padded comfort straps.
Medium support
No strap adjuster
100% cotton pockets both sides
90% Cotton, 10% Elastane
Fitting and Care Guide
Bra Buttons:
2 Buttons: 34 - 44 A, B, C cup, 34 - 40 D cup
3 Buttons: 42 - 46 D cup
Care:
Always follow care instructions on the label. Proper care of your bra will ensure longer wear and support. We always recommend to hand wash bras because the washing machine action can compromise the elasticity and shape of the garment. If you do use the washing machine, use a 30 delicate cycle and use a lingerie washbag where possible for added protection. And remember NEVER put bras in the tumble dryer, air-dry only.
Customer Reviews
Overall product rating

4.9

/

5

By

Barbara Barrett




29 Dec 2019
isra 90% cotton front fastening bra nude (5315) Review
I bought this bra as it comes in a skin tone colour and my two favourite front fastening styles only come in white or black. Sadly, although it's quite comfortable, I'm very disappointed in the shape it gives me. The cups seem to be too close together and it doesn't give any separation. The overall appearance is somewhat peculiar. The cheaper front fastening bras are much better value.
Customer Service Reply
Thank you for your feedback. We are sorry to hear that you were not satisfied with your recent order. If you need any advice to find an alternative style, our customer service team would be happy to help. You can call us on 0345 265 7595 for more information.
Yes, I recommend this product.
"
Perfect To Wear During C.T Scans. No Undressing!
"
I bought the white version (only colour available at the time) of this bra quite a while ago...probably 9 months to a year ago. There are NO metal fastenings, just the buttons and a bit of velcro. I have worn it for 5 scans (with a Featherweight Foam prosthesis and elasticated waistband on skirt or trousers of course) No undressing and having to wear those awful gowns. You could wear your silicone prosthesis until you get to the scanning department then pop in the loo and swap prosthesis over if you don't want to wear the foam one for too long. Just ordered the Nude because that is my prefered colour of choice.
Yes, I recommend this product.
isra 90% cotton front fastening bra (5315) Review
This is the most comfortable bra I have worn for a long time.

By

Jenny Northage




29 Jan 2016
Yes, I recommend this product.
Soft cotton makes this bra very comfortable and the front fastening more convenient after surgery. The buttons can be a bit fiddly and I would have preferred Velcro on the whole of the front. As it's very soft cotton it does need washing every other day to retain its shape..
Yes, I recommend this product.
"
Very Comfortable For Immediately After Mastectomy
"
PROS: Very comfortable Fits very well Front fastening is easier immediately post-op CONS: Hand wash recommended - as it's cotton it takes ages to dry Top of bra is too high for a lot of tops to cover it - my very low skin-sparing mastectomy means that I could wear a much lower cut bra - if I could find one as comfy as this one! OVERALL: Definitely a good choice for the initial few weeks post-op
Yes, I recommend this product.
isra 90% cotton front fastening bra (5315) Review
Very comfortable and supportive even immediately post-op. A fellow patient had bought this style prior to surgery, wish I had. However, arrived within 24 hours with first class post.
Yes, I recommend this product.
I bought this prior to my surgery not knowing if it would go to mastectomy so I thought the pouches were a good idea just in case. I was lucky and ended only in lumpectomy. It is very gentle on the skin, true to size with just that extra room space for the expected swelling. Very happy with my purchase.
Yes, I recommend this product.
I purchased this bra for added security and comfort for a ranch riding holiday in America. Not only was it fit for purpose I now wear it all the time. Comfortable for work and leisure
Yes, I recommend this product.
isra 90% cotton front fastening bra (5315) Review
Beautiful soft bra it was so lovely to wear after my mastectomy, easy to fasten and undo when going for hospital check up' s and in general. I bought both colours as it was so comfortable.

By

Mrs Kathleen Kavanagh




08 Feb 2011
"
Anita front fastening bra
"
most comfortable bras I have found since my mastestomy 8yrs ago. Friend put me onto them.