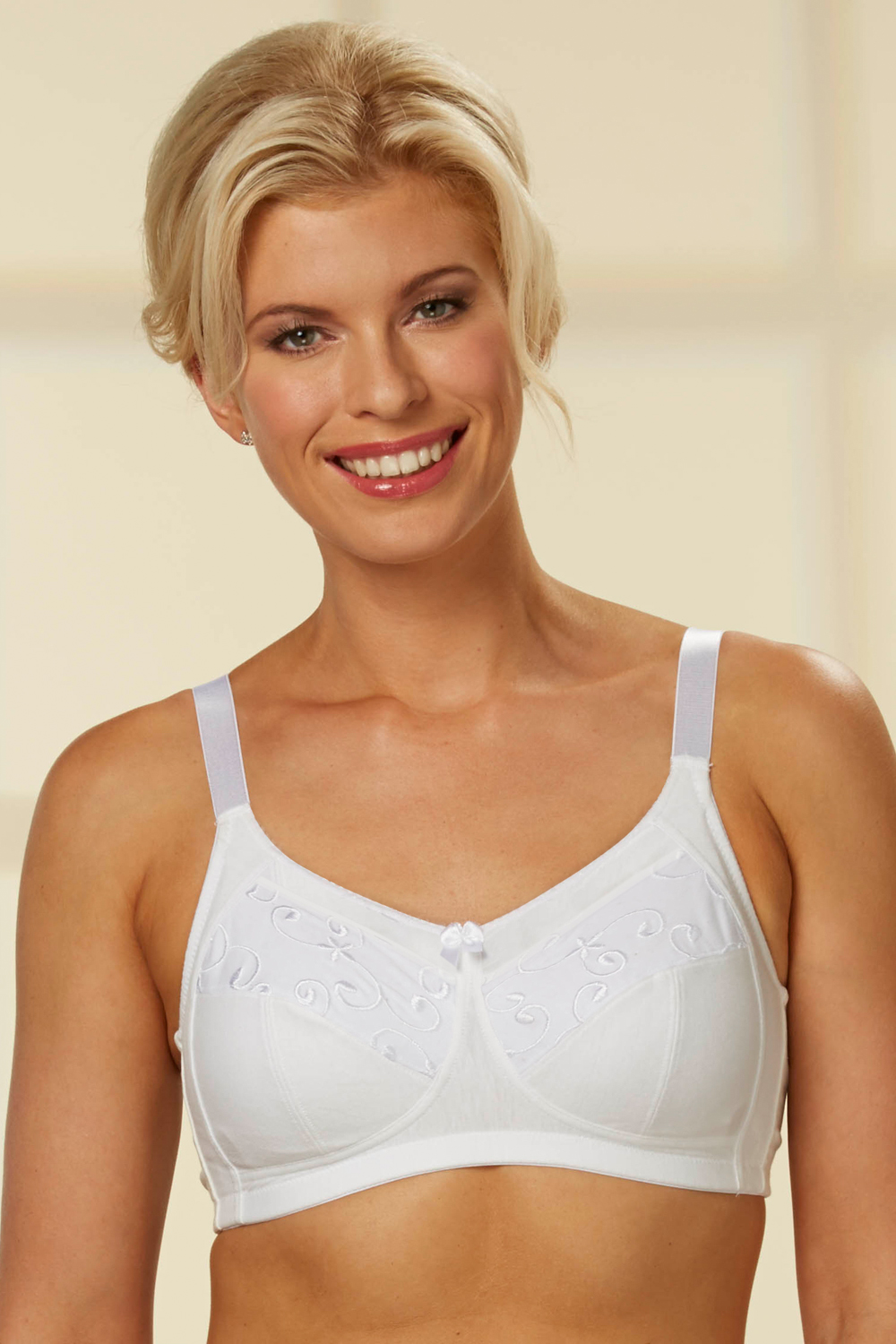 Perfect for everyday wear
Connie
(7070) is undoubtedly an excellent choice post-surgery. Made from 75% cotton the Connie is designed to keep you cool and comfortable whilst offering excellent support.
With a high centre front design the Connie is a perfect choice for ladies who require a little extra coverage due to high scarring or slight chest indentation caused by breast surgery. A deep underband also helps to provide additional support and a secure fit.
A dainty embroidered floral swirl cup design and a pretty centre bow adds a touch of femininity to a classic yet sophisticated style.
It's all the detail:
Coverage: 3-section full cup design provides optimum coverage, uplift and bust-shaping
Available colours: White
Support: Firm
Features: Rear adjustable straps.
Pockets: 100% cotton pockets both sides