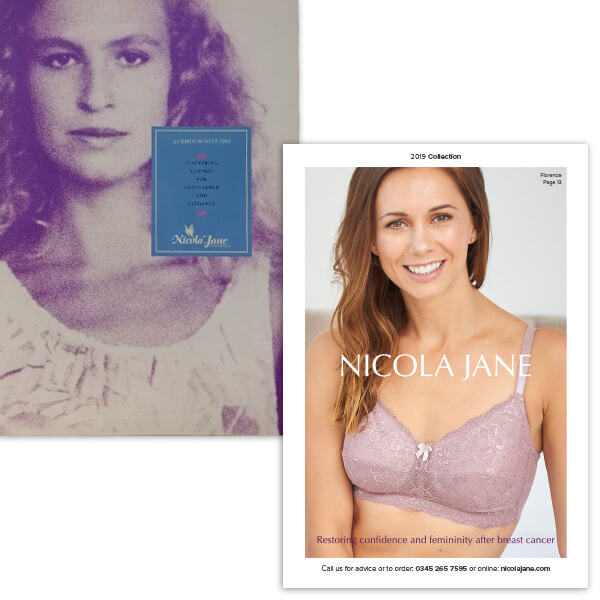 Our History
This year Nicola Jane celebrates 35 years of restoring confidence and femininity for women after breast cancer.
It all started back in 1984. Back then, lingerie and swimwear choices for women with mastectomies were extremely limited. At the time, people usually sewed pockets into existing bras - most of which were not suitable for post-surgery use.
In 1989, Nicola Jane launched its first mail order catalogue. In those days orders were dispatched from our founders' attic! We opened our first store in 1994. For the first time, customers were able to try the Nicola Jane range in person. The first iteration of the Nicola Jane website was launched in 1998. It looks a lot nicer nowadays!
We are so proud to work with our amazing customers. You truly inspire us every single day. Thank you for being a part of the Nicola Jane journey!