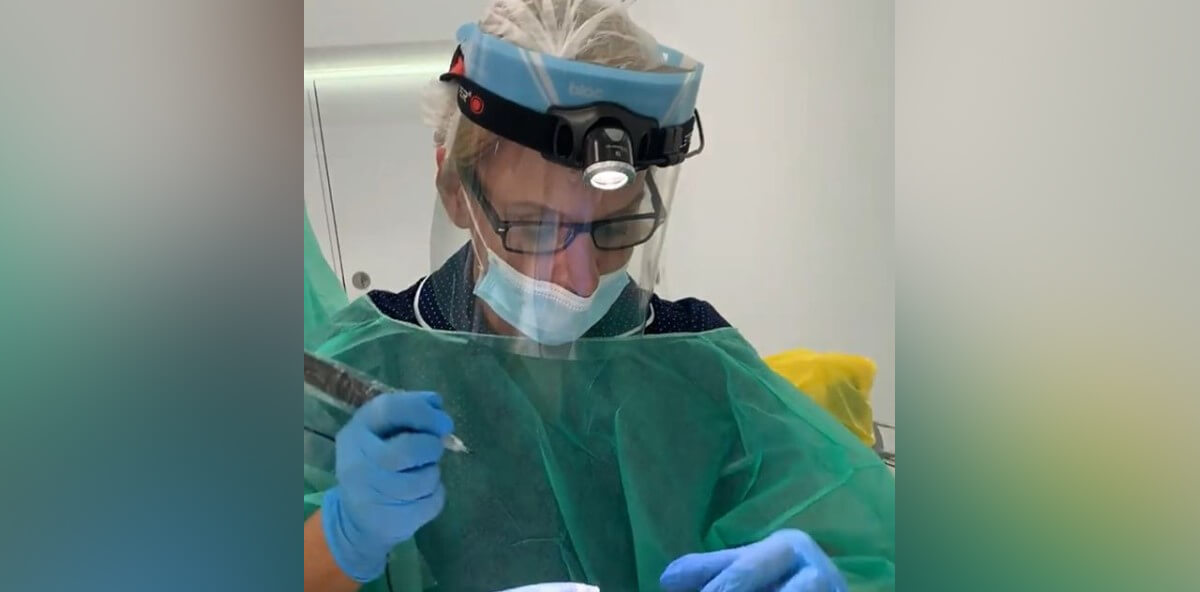 Tell us a bit about yourself:
I started my nurse training at age 18. I always had an interest in women's health and have been involved in the care of ladies with breast cancer, including working as a Macmillan Breast Clinical Nurse Specialist, for the past 7 years.
I undertook training to perform nipple/areola micropigmentation, often called nipple tattooing, 4 years ago for ladies who had lost their nipple during their breast cancer surgery or to help with the appearance of scarring around the areola. This can make a huge difference to a woman's confidence.
How does the procedure work?
Areola/nipple micropigmentation is considered along the same lines of a standard tattoo, although pigments are used instead of inks. The pigments are placed within the dermal layer of the skin. The procedure can take between one / two hours per nipple. This technique can be performed on a reconstructed nipple, creating the surrounding areola and colour of the nipple or can be a 3D micropigmentation, giving the appearance of a nipple without the projection. Some ladies who do not want to undergo additional surgery will choose this option.
Will it the procedure be painful and how long does it last?
There is almost no pain involved in this procedure. Often the area is still numb from surgery, but a numbing cream can also be used on the area to be treated. Some people may experience a little discomfort, but this soon subsides. The areola/nipple micropigmentation area may be slightly swollen for a few days although this soon returns to normal. Although the colour can initially be darker than expected this gradually fades over the first 1-3 months. A top up treatment is usually performed within this time. The pigments do fade over time and it is recommended that a colour freshen up is performed maybe 2-3 years later. The fading is due to how well an individual's skin takes the pigments which can be down to skin colour and type.
Can I get the areola micropigmentation done while having treatment?
Nipple/areola micropigmentation is performed after all other active treatments have taken place. If the lady has had reconstructive surgery performed it is important that this is given time to settle down before micropigmentation occurs. This is normally around 6 -12 months.
Are there any side effects?
A sensitivity test to the pigments is always carried out prior to treatment to ensure that a lady is not going to have an adverse reaction. Aside from this there are no real adverse side effects.
I also perform semi-permanent make up including eye enhancements, ombre eyebrows with microblading and lip treatments. I trained to do these mainly for ladies who lose their eyebrows and/or eyelashes during chemotherapy. These enhancements can also be a confidence boost, making the most of a person's face, when they may have lost their hair even though their eyebrows and eyelashes remain.
For more information, please visit Kathryn's website
www.skin-sk.co.uk
or her Instagram page
@skin_studio_by_kathryn
You can also contact Kathryn by email:
kpw26@hotmail.com