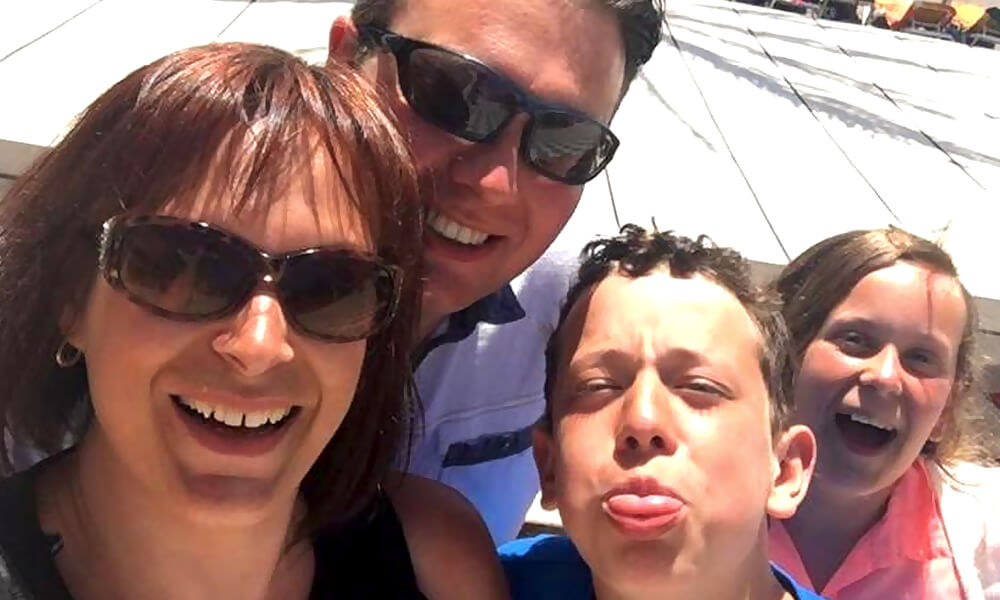 At Nicola Jane we celebrate body confidence, whatever your size or shape and especially post-surgery! We firmly believe that a woman should feel confident in whatever swimwear style you choose - if you're happy then we are happy! Each year our Design Team carefully monitor upcoming pattern and swimwear shape trends to create a varied collection, tailored to meet all your post-surgery needs.
But with so many options available how can you choose just one?! Well… maybe you don't have to choose just one… but to help you out we have created a useful guide to help you choose the right piece of swimwear for you!

Best swimwear piece if you are tall

Nobody wants to wear a swimsuit which is too short in the body, you should be spending your day relaxing on the beach not constantly readjusting uncomfortable swimwear! We suggest longline swimwear for ladies who are 5ft 8 inches and above… HOWEVER just because you are a certain height doesn't mean you should be heading to the longline swimwear options! One thing you should bear in mind is; are you long in the body or do you have long legs? If you just have lovely long legs you don't have to wear longline swimwear, a standard length will fit just fine!
Why not try:
Malibu Chlorine Resistant Swimsuit
Available in a longer length, this swimsuit will provide a perfect fit if you are long in the body. Embracing the current 'sports chic' trend, this style offers a stylish take on the athletic swimsuit. The carefully placed pink, black and white design will enhance and create the illusion of a flattering hourglass figure. Made from long -lasting material chlorine resistant material, this swimsuit is ideal for regular swimmers!
Best swimwear piece if you are an apple shape

Apple shapes have a fuller waist, bust and broader shoulders, combined with lean legs and narrower hips. The trick is with this body shape is to highlight your perfect pins! When looking through our swimwear collection try to choose a swimsuit which creates a waistline. Ruching is also a great styling detail for apple shapes.
Why not try:
Maui 2 Piece Ruched Bandeau Tankini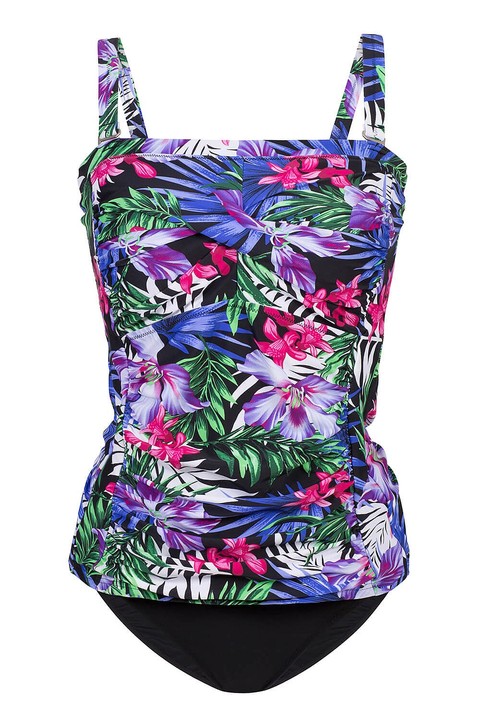 Embrace the tropical beachside vibes in this fabulously feminine floral print. Featuring a clever ruched panel and bustline, this tankini top is designed to create illusion of a narrower waistline. The plain black tankini briefs will also help to highlight your lean legs!
Best swimwear piece for a larger cup size

If you are a larger cup size finding the right swimsuit can be difficult. Not only is it about finding the right cup size but the pattern can make a difference to the appearance! As a larger cup size you will also need to consider the support the swimwear piece offers, a thicker strap will support a larger cup size and weight of a heavier prosthesis.
Why not try:
Barbados High Neck Swimsuit
Available in 2 cup sizes: B/C and D/E, this swimsuit is ideal if you have a larger cup size. The thicker straps and higher neckline will offer you all the support you need to feel super-confident on the beach! With a subtle wave print in stunning azure blues and aquas, this style will have you packing your suitcase and dreaming of sandy beaches. The bias cut detailing draws your eye away from the bust line to the area of the swimsuit where the two designs meet for a flattering fit.
Best swimwear shape for pear shapes

As a pear shape, the bottom half of your body is curvier than the top… you have curvy hips, a larger bottom and are smaller on top.
Why not try:
Riviera Front and Back Skirted Swimsuit
This swimsuit is ideal if you feel more confident with a little extra leg length, the skirt sits just below the bottom of the swimsuit to offer you more coverage without feeling swamped in material. The nautical navy and white print is always a guaranteed summer trend and will be your 'go-to' holiday swimsuit!