Foam Swim Prosthesis by Nicola Jane (6160)

£11.50
if not exempt from VAT: £13.80
if not exempt from VAT:

Product Description
Our best selling swim prosthesis made from soft moulded foam gives an excellent shape within your swimsuit and does not pull on the neckline. Please note this product is foam and will soak up the water when wet, so will need a gentle squeeze to drain.
Light enough for use immediately after surgery
Specifically designed to be worn in swimwear
Weightless - does not pull on the neckline as a full silicone prosthesis can
Fits snugly into the swimsuit pocket and creates a totally natural appearance
Can be worn on either left or right side
Sold individually
NB. The 6160 comes with a removable cotton-backed cover. We advise wearing this with the prosthesis, although it is not necessary. The cover can be easily removed and washed regularly, as you would a bra. The foam prosthesis should be washed in warm soapy water and dried thoroughly before wearing. Do not wash prosthesis in the washing machine as this will cause premature deterioration.
Complete the look
/images/products/small/6110.jpg
/images/products/small/6110.jpg
/comfy-breast-prosthesis-by-nicola-jane-6110/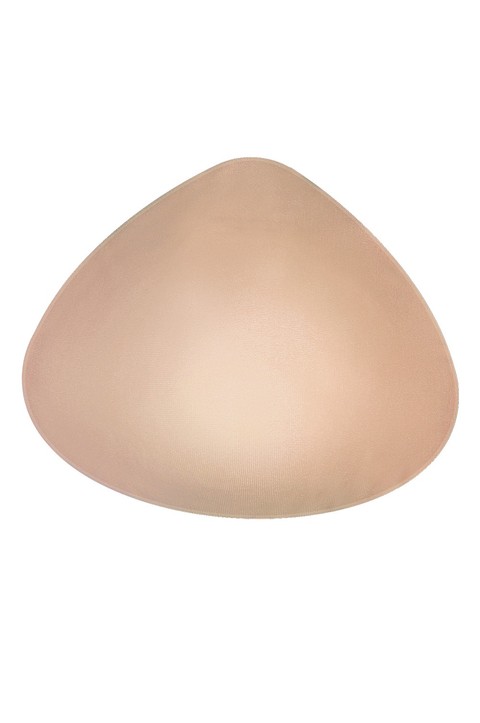 £24.50
if not exempt from VAT: £29.40
View All Prostheses
Customer Reviews
Overall product rating

4.6

/

5
I go swimming regularly and since my mastectomy I have been using the Silicone Swim Prosthesis - Aqua-Lite, which is quite expensive at £76. However I have been using it regularly in the pool and in the sea in Spain for over 2 years and it is still in as new condition. I thought I would try this foam one as it is much cheaper, but when I saw it I knew it would be no good as it just looks like a piece of foam, and when I put it in a swimsuit it did not give any shape. I sent it back and ordered another of the more expensive silicone one instead. Sometimes it is worth paying a bit more for a better product.
Yes, I recommend this product.
A simple and easy product to use that gave me so much confidence on holiday.
Yes, I recommend this product.
a simple product that gives confidence. After a partial reconstruction this just gives that extra bit of shape and confidence. I have 2 and use daily.

By

Michelle Blakeley




03 Feb 2015
Yes, I recommend this product.
It's so good I wear it all the time. Fits easily into sports bras with pockets. Will use my old soft prosthesis for swimming.

By

Ms tracey wright




21 Jan 2013
Never had a swimming boob before, never had a swimsuit either, this foam boob is great, i use it everyday now as its so light and comfy and hopefully i wont sink when i go swimming, brilliant